About Us
The Integrative Medicine Gateway, www.IMgateway.net, owned and developed by UnityHealth Pty Ltd is a unique information resource for health professionals. By collaboratively working with reputable and independent organisations, the IMgateway technology acts to disseminate quality information, research and education - to promote the integration of evidence-based complementary medicine with conventional medicine (ie. Integrative Medicine).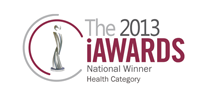 IMgateway has also been awarded the 2013 National Winner of the Health Category at the ICT (Information and Communication Technology) iAwards. Read
more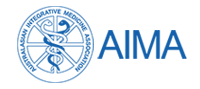 The Australasian Integrative Medicine Association (AIMA) has partnered with UnityHealth to promote the practice of evidence based integrative medicine for optimal patient outcomes. Read
more
MIMS is proud to be a partner to IMgateway to deliver a unique drug-herb interactions database to healthcare professionals in Australia. Read
more

To ensure more accurate prescribing for patients, and better complementary medicine interaction safety, Australia's largest medicines information database, AusDI, from MedicalDirector, now integrates with IMgateway's drug-herb interaction database. Read
more
Medical editorial and advisory committee:
Our committee consists of eminent professionals
Dr Joanna Harnett (PhD MHSc BHSc (Complementary Medicines) Graduate Certificate in Educational Studies (Higher Education), Lecturer | The University of Sydney School of Pharmacy | Faculty of Medicine and Health)
Dr Janney Wale (Pharmacologist, Post-Doctural experience in industry, university and research institutes)
Ms Tricia Greenway (Community Engagement, Complementary Medicines Advisory Committee, Therapeutic Goods Advertising Code Council)
Dr Ruth Edwards (Practicing Integrative General Practitioner)
Ms Tania Wells (Practicing Naturopath, Researcher, Senior Lecturer and Educator in Integrative Medicine)
Ms Miriam Ronagh (Qualified Dietitian and Senior Industry Consultant in Complementary Medicine)
Ms Olga Ischenko (Naturopath Southern School of Natural Therapies, Melbourne).
Credible
A trusted, up-to-date resource already utilised by over 9,000 health care professionals from various groups and organisations including: -
University of Sydney, School of Pharmacy and Medicine.
Regional GP Training Providers.
The medical staff at the Epworth Healthcare group.
The Australasian Integrative Medicine Association.
The Australian Natural Therapists Association.
Hospital and Retail Pharmacists.
Extensive
Information from over 700 medical and complementary medicine journals, summarised into clear, concise monographs (documents).
3,000 pages of information on numerous conditions, supplements, drugs and nutrient depletions.
900 supplement-drug, herb-drug and food-drug interaction reports, brought to you in partnership with the University of Sydney, School of Pharmacy.
Over 150 Patient Information Sheets on a broad range of conditions, herbs, supplements and treatment options.
e-Learning modules on a range of products and conditions, reviewed by an expert editorial committee for relevance, quality and accuracy.
Unbiased
Since its inception, IMgateway's editorial board has received no financial support from any pharmaceutical or manufacturing companies.
Advertising Policy
IMgateway is committed to ensuring editorial integrity and independence. The development of our editorial content is free from advertiser bias and is not influenced by commercial interests. IMgateway will not accept advertising that is known to contain false or misleading claims. Nor will we accept advertisements that promote pornography, sexism, racism, violence, firearms, alcohol or tobacco products. The IMgateway professional databases and information can be uploaded or integrated into any third party software program.